One of the best ways of marketing and a must for every website is a mailing list.  Don't miss the opportunity of a new customer when they visit your website simply by getting them to subscribe to your mailing list.  Now you understand why, lets move onto software..
There are two forms of mailing list software: self hosted and hosted.  Yes, both deliver emails, newsletters, admin.. some free, some paid.
Hosted means the software is hosted on your server (same as your website).  Yes, there is some good self hosted software out there specially for WordPress but there are two important issues I wish to warn everyone about.
Disk space – Disk space becomes an issue when the list begins to grow.
Delivery – (Important! – shared servers are simply not suitable for mass mailouts.  The software fails, your emails are confused with spam and hackers and generally, only one in 20 subscribers actually receive your email.
BEST BY A (country) MILE!
aWeber is hosted software!  It gives you everything required to manage a mailing list, create mailouts and send them.  Quite simply aWeber ticks every box.
We've been with aWeber for over 10 years and highly recommend everything they do.
Worth mentioning
Many countries like Australia have very strict laws when it comes to email and list management.  Make sure the software you choose is law friendly. The most important aspect is that every subscriber is opt-in validated.
Opt-In Subscribers
Opt-in requires every subscriber to confirm their email address by clicking on a link sent to the address.  You only need one complaint with fines starting at AU$20k PER EMAIL!  Which leads to my next (and important) point. All good mailing list software (like aWeber) requires every subscriber to be confirmed.  This means when you import/move subscribers from another mailing list, it requires every subscriber to be RE-Subscribed.  In other words, why not start at aWeber (Free and Pro versions) so subscribers are only validated once.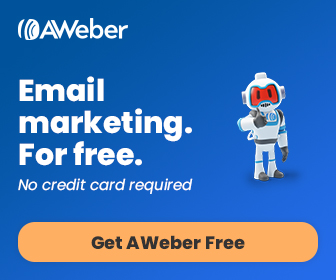 For WordPress (mailing list under 1,000 subscribers) consider aWeber, Newsletter, SumoMe, SendPress, Optin Monster, Chimpmate
Subscription plugins: aWeber, Thrive Leads, Convert Pro, ConvertBox, Bloom