These are all fabulous web sites, each maintained by their own dedicated and passionate editors.
Melbourne Playgrounds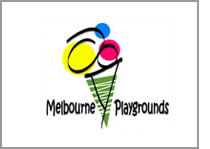 You will not find a better resource for your children than Melbourne Playgrounds .
Every playground, every playcentre, every child!
Visit www.melbourneplaygrounds.com.au
---
Fishpo
Three fabulous directories about the world's favoutite pastime and hobby: fishing.
---
Walking Melbourne
Walking Melbourne is a wonderful web site and forum talking about architecture in Melbourne.
Walking Melbourne is dedicated to recording urban change in Victoria's great capital, raising awareness of the built environment, our history and our architectural heritage. The site includes a database of architecture and buildings – past and present and an online community.
---
World Footy News
 World Footy News – independent news and views from the international Australian Football community.
World Footy News was created to foster awareness of Australian Football around the globe and to aid communication between clubs, leagues and individuals playing and supporting Aussie Rules.
---
GT351.com.au
An online place to share the passion for the Ford Falcon GT351.
Everyone is invited to share their knowledge of the fabulous GT351
---
Boatnut
Welcome aboard BoatNut the home of Australian Boating, Web Guide, Directory and Services
---
Carnut
Australia's leading enthusiasts web site… CARNUT!
The online place for car lovers.. classic cars, car blogs, car register and car transport services.
---
IPTV
IPTV & Video on Demand solutions for the hospitality industry are now available in Australia!
IPTV Hospitality solutions available for Hotels, Resorts, Motels, Mining Camps, Hospitals, Retirement Villages, Residential complexes etc.